The thinktank The Centre for Towns has recently published a report called The effect of the COVID-19 pandemic on our towns and cities. The Centre is 'an independent non-partisan organisation dedicated to providing research and analysis of our towns. Whilst our cities receive a good deal of attention, we believe that there should be equal attention paid to the viability and prosperity of our towns'.
The report makes sobering reading. Not only are seaside towns hit hard by the epidemic, but their ability to recover following the lockdown will be limited.
Over a half of employees in some places are currently in sectors which are effectively shut down. These places include Newquay in Cornwall (56%) and Skegness (55%) on the East Midlands coast. Coastal towns are disproportionately affected by the shutdown.
On average over a quarter of all employed people in coastal towns across England and Wales are currently employed in shut down sectors.
The closure of hotels, bed and breakfasts, campsites and caravan parks due to COVID-19 impacts upon coastal towns, with towns like Newquay, St Ives, Skegness, Llandudno and Rhyl particularly affected.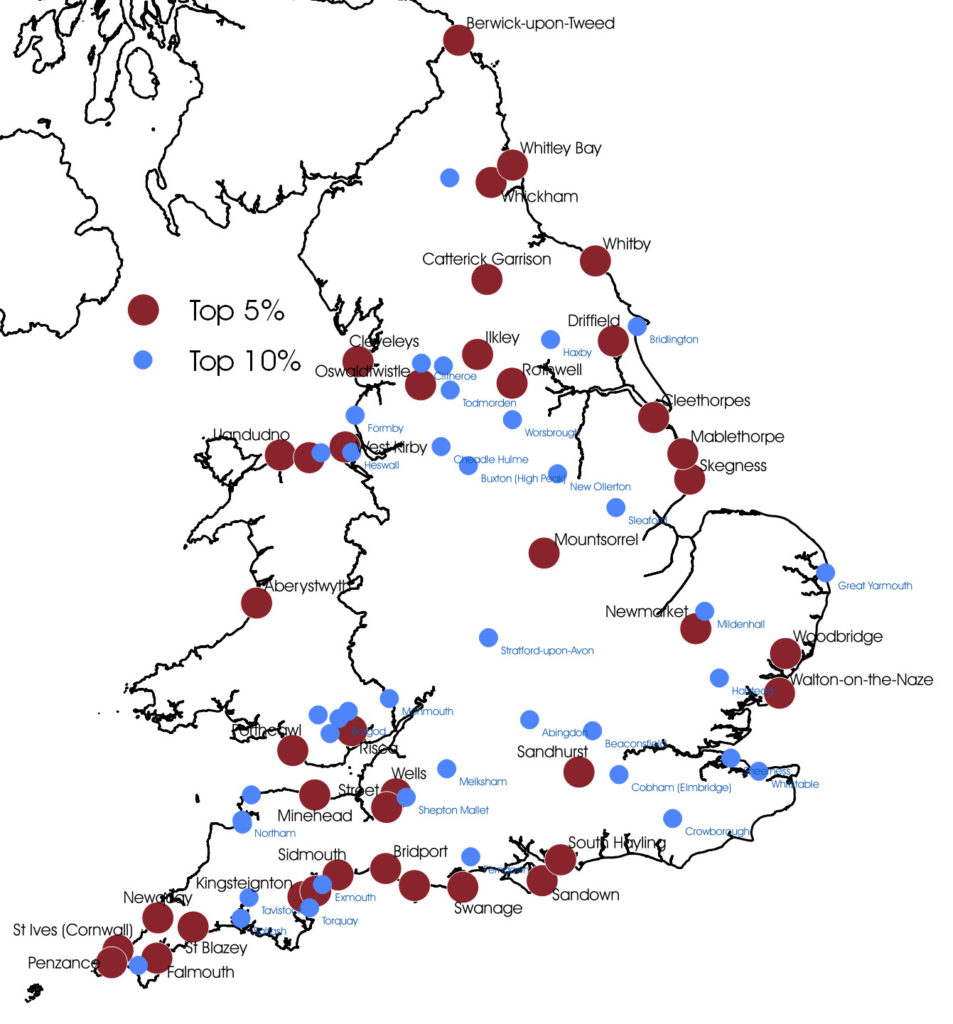 This map shows in red those towns that are in the top 5% of those in the country for the proportion of the working population employed in providing accommodation - and the large majority is on the coast.
What is our contribution to the challenge this poses? Good question - currently it's work in progress.