On March 3rd 2020 about 20 people gathered to spend the day in the Platform, the splendid venue based on the former railway station near the Morecambe seafront. It was a grey day, and rather a damp one, for the session outside exploring the marine life near the bell (fortunately it was low tide).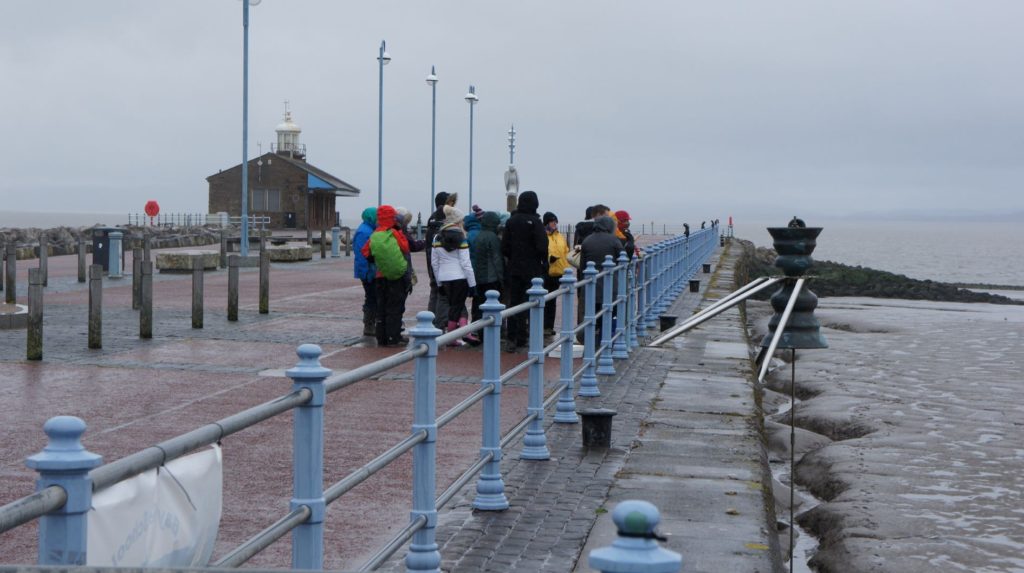 There was an excellent briefing on the subject by Jack Sewell from the Marine Biological Association. After the session exploring the foreshore near the bell the afternoon was spent developing ideas for a citizen science project linked to the bell.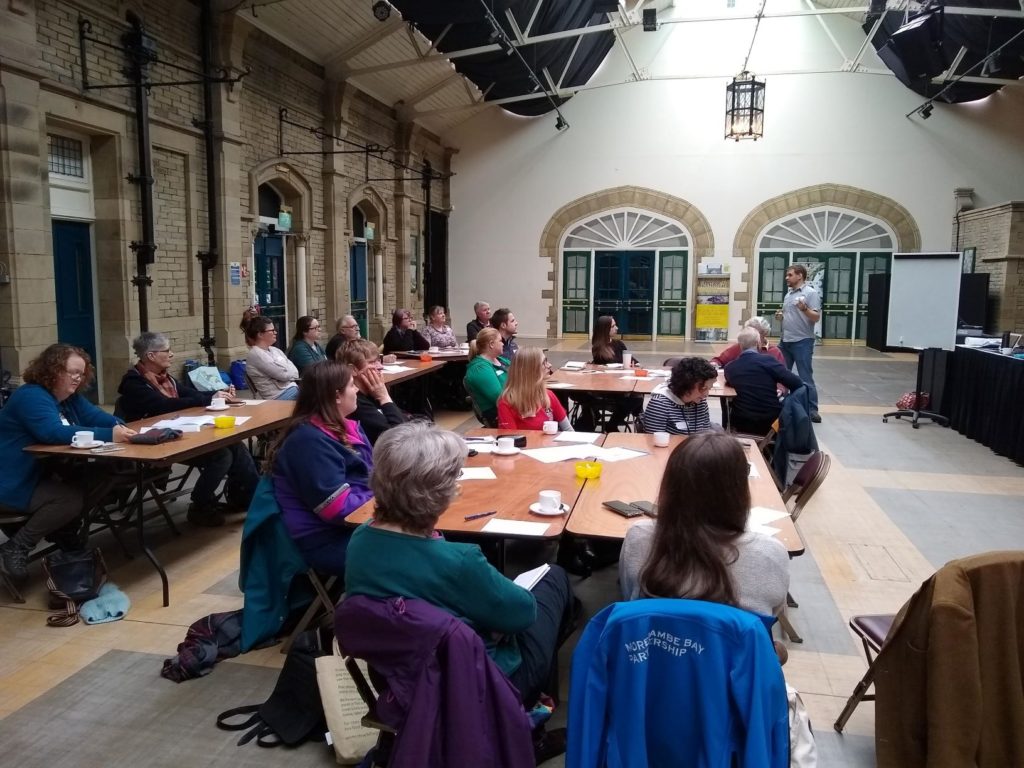 As with the meetings in Appledore and Mablethorpe a number of very promising ideas were put forward for a programme of Citizen Science activity, which will be considered, distilled, and shared with whoever from the group who is interested as soon as possible.