You will need: a straw, a tray, some water, a piece of paper, some paint.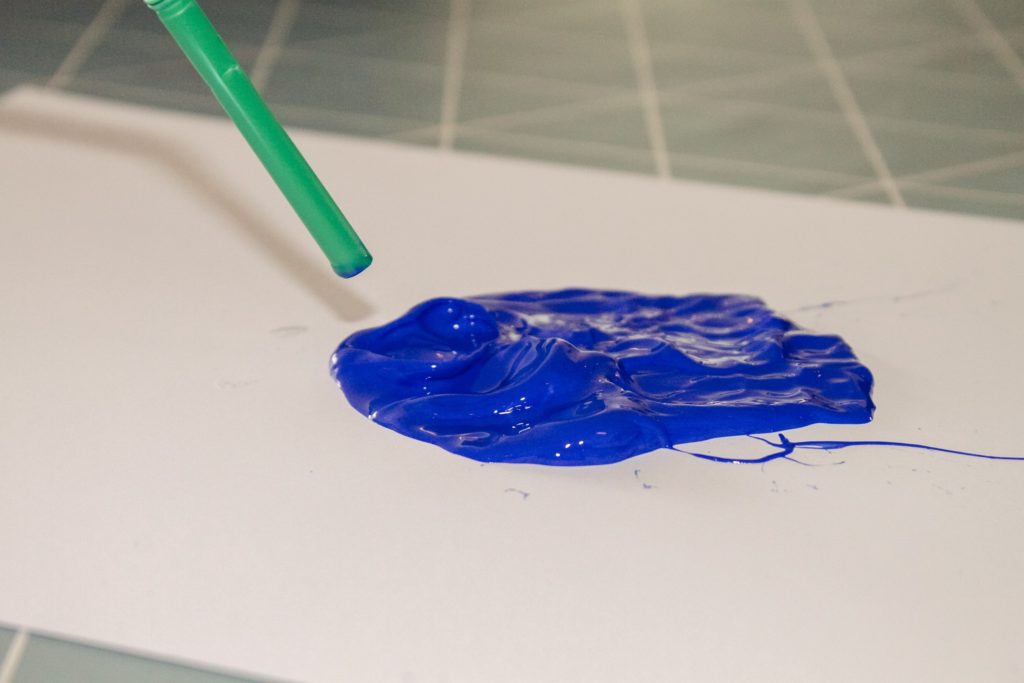 This is a really simple activity. Probably best done outside! Fill the tray with water. Then simps lean down at one end and blow through the straw, as near to the surface of the water as you can. What happens? You could see waves forming in front of the straw and moving across the tray.

Now you can repeat this with lots of different liquids. One of the most fun we found was popping a dollop of paint (around the size of a 2p coin) in different colours along the edge. The use the straw to blow the paint. Does it all go in a straight line or make wave ones? What happens right in front of the straw? What happens either side of the straw?
Enjoy!