We have written some activities for you to use on world ocean day.We hope you enjoy them. There are some for the classroom, so that can be completed in the classroom or at home and some to do on the beach. Please do email us at hello@timeandtidebell.org with any pictures you are happy to share, or feedback!
To use the PDF, just click on the picture below to download it and then click on the links for more detail about/instructions to complete the activities.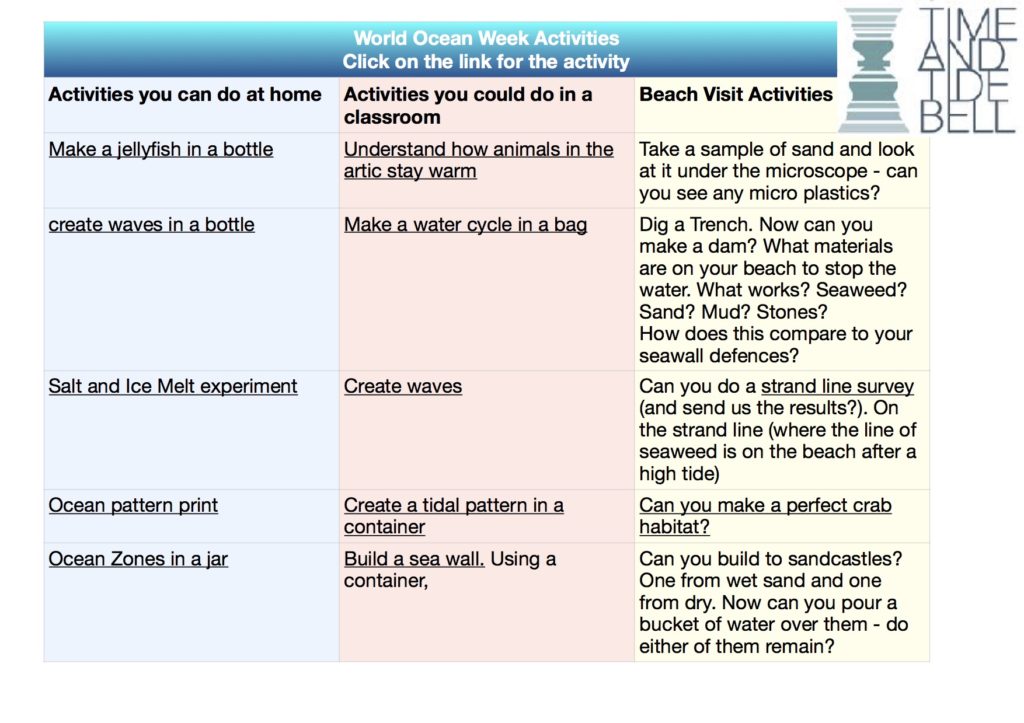 Enjoy!
Its very very cold and very very snowy here in lockdown 3, Essex! So we thought we might set a new activity up, given that the weather forecast says its cold everywhere else too! Ice sun catchers!
You will need: a container or plate, a jug to pour water, some leaves/berries/twigs/winter flowers from the garden or your walks. A piece of string, about 10cm long.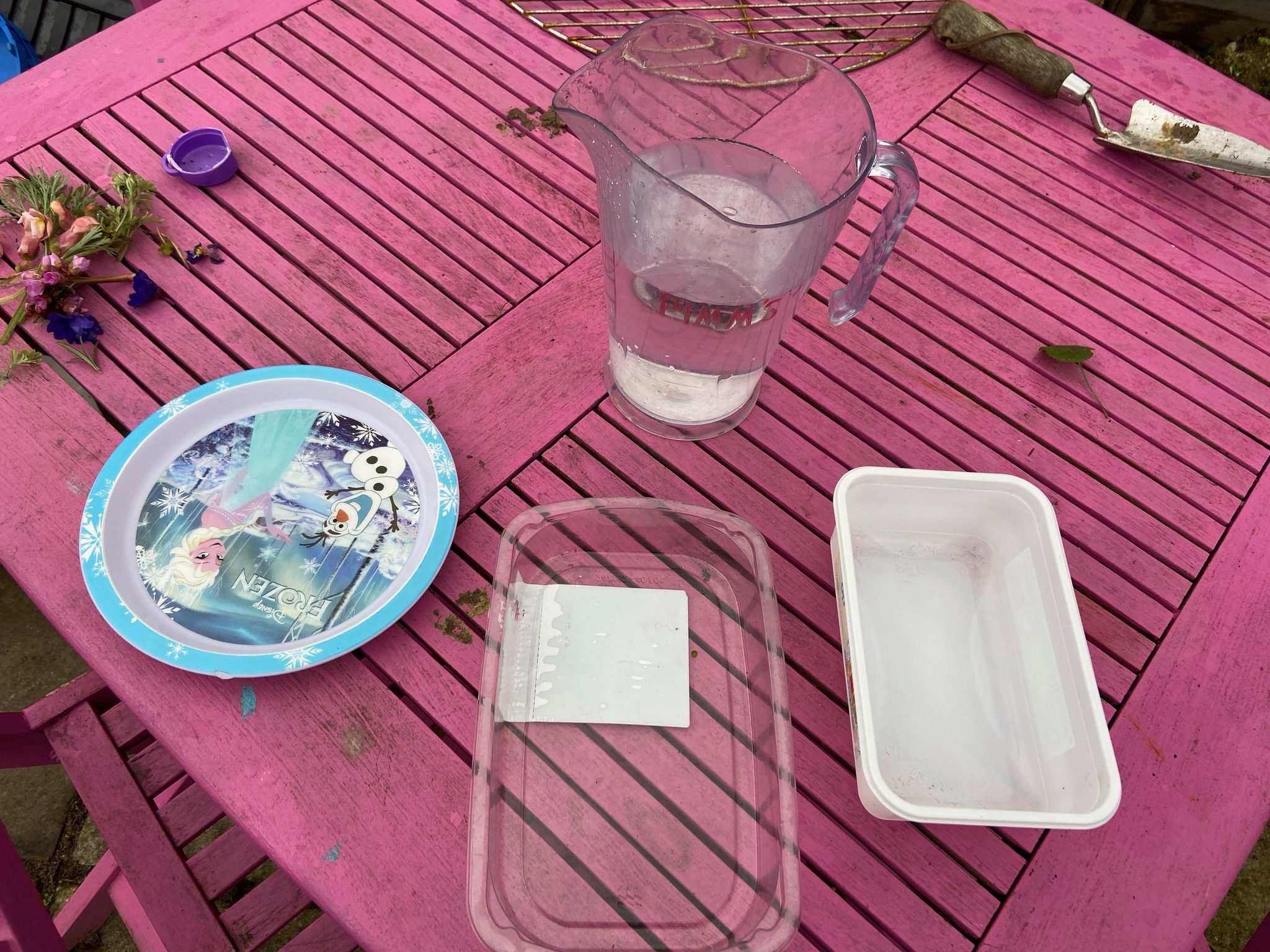 Pour a thin layer of water (no deeper than 2 cm) into the container. Place the berries/twigs/leaves in the water in any pattern you want. Pop the string into a hoop and place either end into the water (at least 2cm in the water for each end). Now, just leave the container outside (if its cold enough! If not, pop it into the freezer!)
Over night it should freeze. In the morning, take it out and you have a beautiful ice sun catcher you can hang in your tree!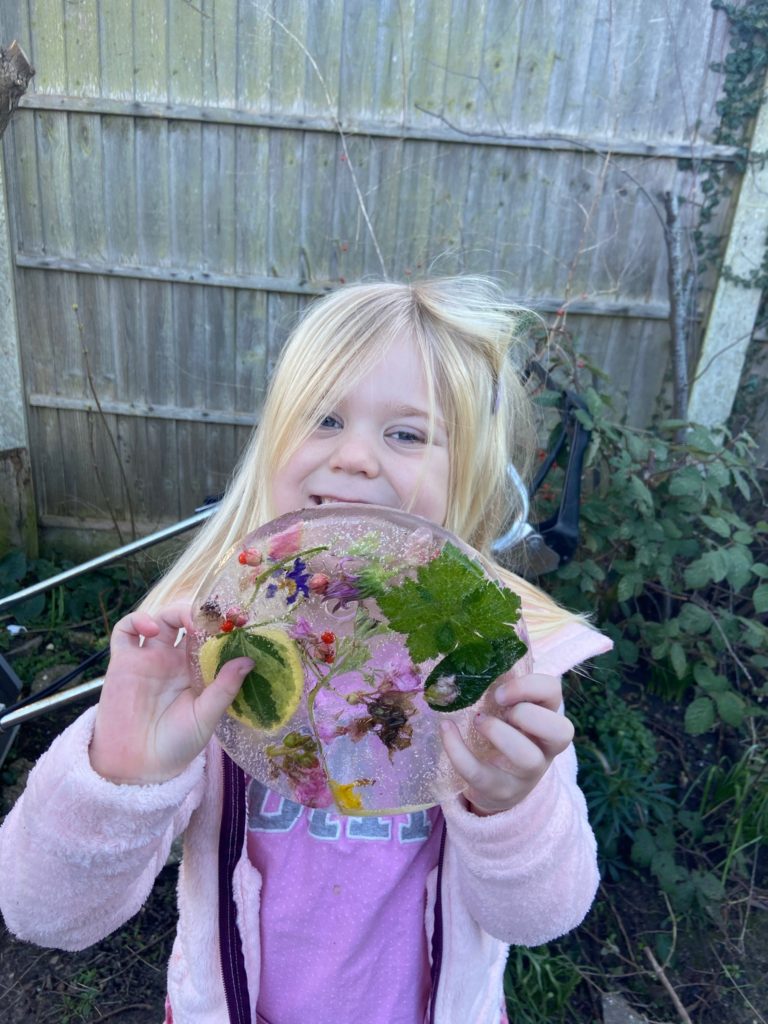 Essex wildlife trust have some amazing activities that are just fab for the end of the holidays. If you have been to the beach at all, we really recommend that you visit their page and have a look.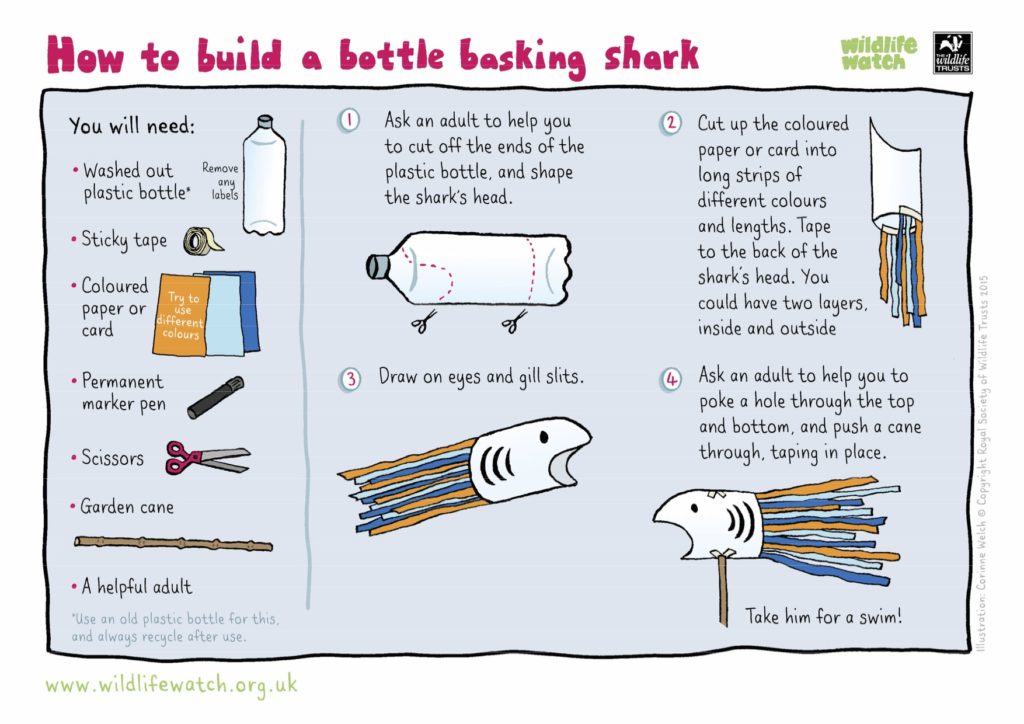 One of our favourites is this bottle basking shark but you can also go rock pooling, head on a beach clean (make sure you wear gloves!), plan some eco crabbing and try out some of these ideas to keep the sea healthy (can be done away from the sea). We hope you enjoy them as much as we have!
The Wildlife Trusts have a fantastic spotter chart available to use for marine month. You can see which birds are in your local costal area... a lovely way to pass some time but if you want it to be really useful, you can log your spots on iNaturalist for some local cities science and/or sea bird tracking projects.

You can download the spotting chart here.

You can find iNaturalist here (or if you're on a phone, download it from the app store).

Lots more beach focus today for those who live near our bells/on the beach/are on beach holidays.... Maths is important, and revisiting each day for 10 minutes is really helpful for children. But it doesn't have to be a dreary textbook.... physical maths is vital for young and old children to remember simple and more complex skills. Todays activity requires some shells (stones work just as well though).... simple!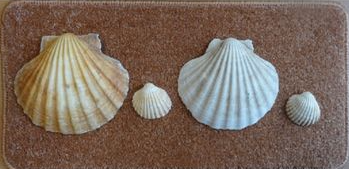 Start by creating a simple repeating pattern and asking your child to finish the pattern off. If the child is very young, you might want to draw around the shells in the sand (if its sandy!) to finish the pattern then pop them to one side for the child to select. You can repeat this as many times as it is needed, with different shells or different patterns.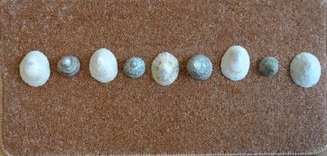 Once they have done this, ask them to make one for you and see if you can complete it. If your child is older, try and see if they can catch you out by making a more complicated repeating pattern! You can do the same for them and then swap patterns to finish. We often have a competition to see if we can make 5 different repeating patterns...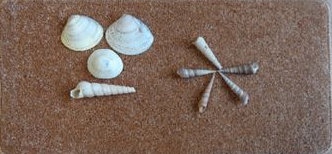 Finally, you can play about with shapes and make some lovely pictures with shells or play by making shell or stone 2D and 3D shapes - there is a post here to help with that! Enjoy!
Good morning. As lots of people are heading to beaches around the UK, we thought a Shell Identification chart was on the cards. So here it is - written by the Marine Biological Association in Plymouth, its relevant for all UK beaches (and mudflats) and its great fun finding the names for all the shells you see.

If you want to take it one step further, you can download the inaturalist app and log your finds on there for all the projects we have in the UK (and Europe!). My children love doing this!
Have fun shell hunting!