Horribly delayed from the proposed installation in July 2020, the bell has finally been delivered to Marcus Vergette's studio from the foundry.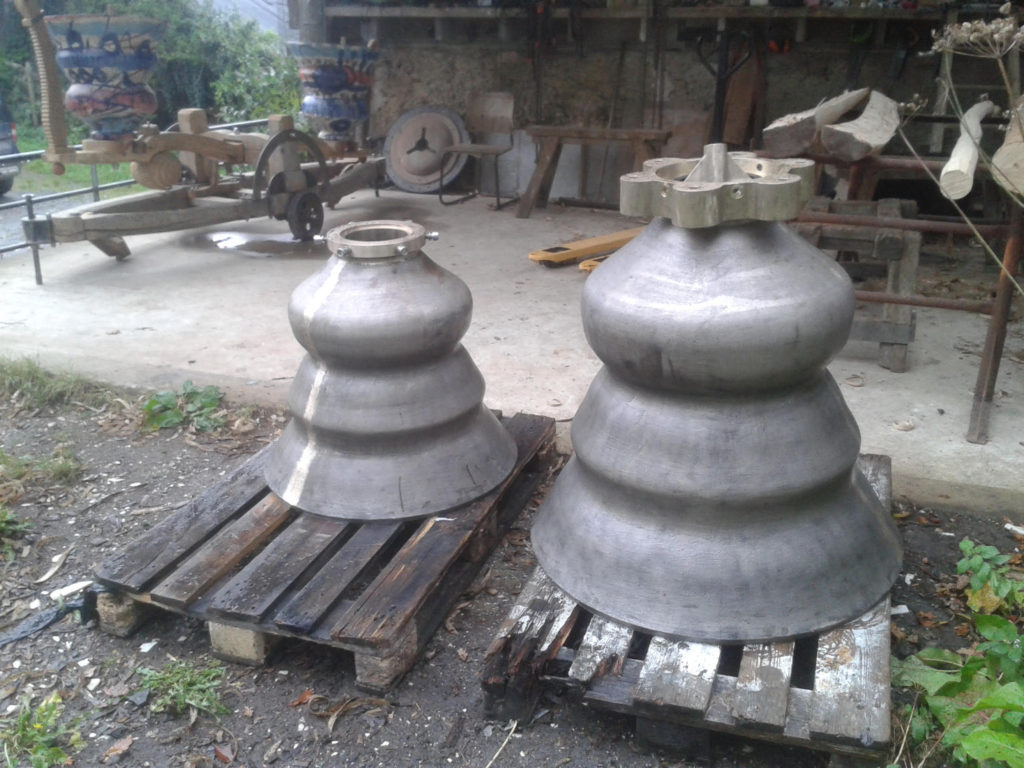 Can it still be installed this year? Watch this space.
The bell will have an entirely new design of structure supporting it - illustrated by Marcus Vergette.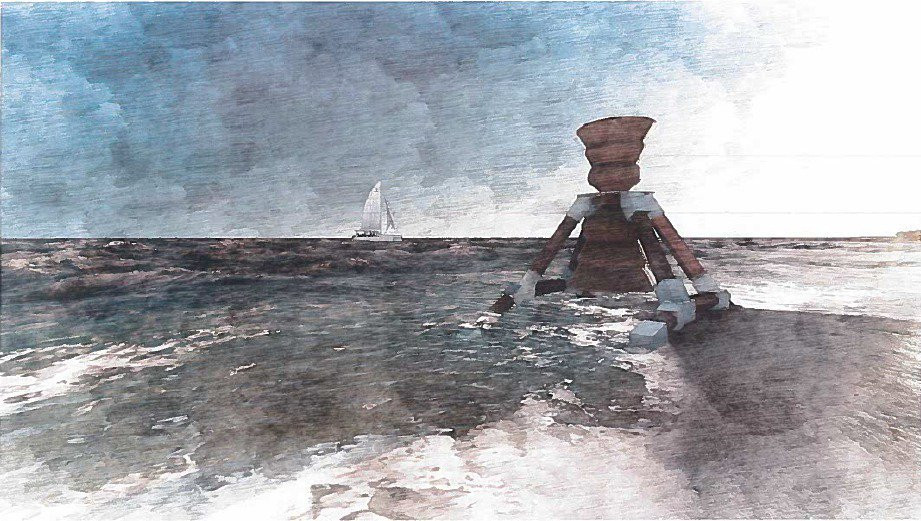 The bell will be located at the rocky, Eastern end of the shingle beach, which itself is just beyond the large breakwater that creates Brixham marina - all a few minutes walk from the centre of Brixham. There is a lively cafe on the beach. There is a brief video on the beach here.