It was thrilling to be part of the beginning of Marcus Vergette's Time and Tide Bell project, as right from the start it was clear it would be a major new artwork. It brings together art, sculpture, the environment with the rising sea levels, and music. A true innovative artwork! Even the Bell itself is breaking new water, in that it rings chords! Appledore has had strong links with the sea because of its boat and shipbuilding heritage, and just at a time when all of that is in transition it is important for our community to find new ways of connecting with the tidal sea. We have the highest tidal range in the world and the Bell speaks to us about that in a beautiful idiosyncratic melody.
Sandy Brown, ceramicist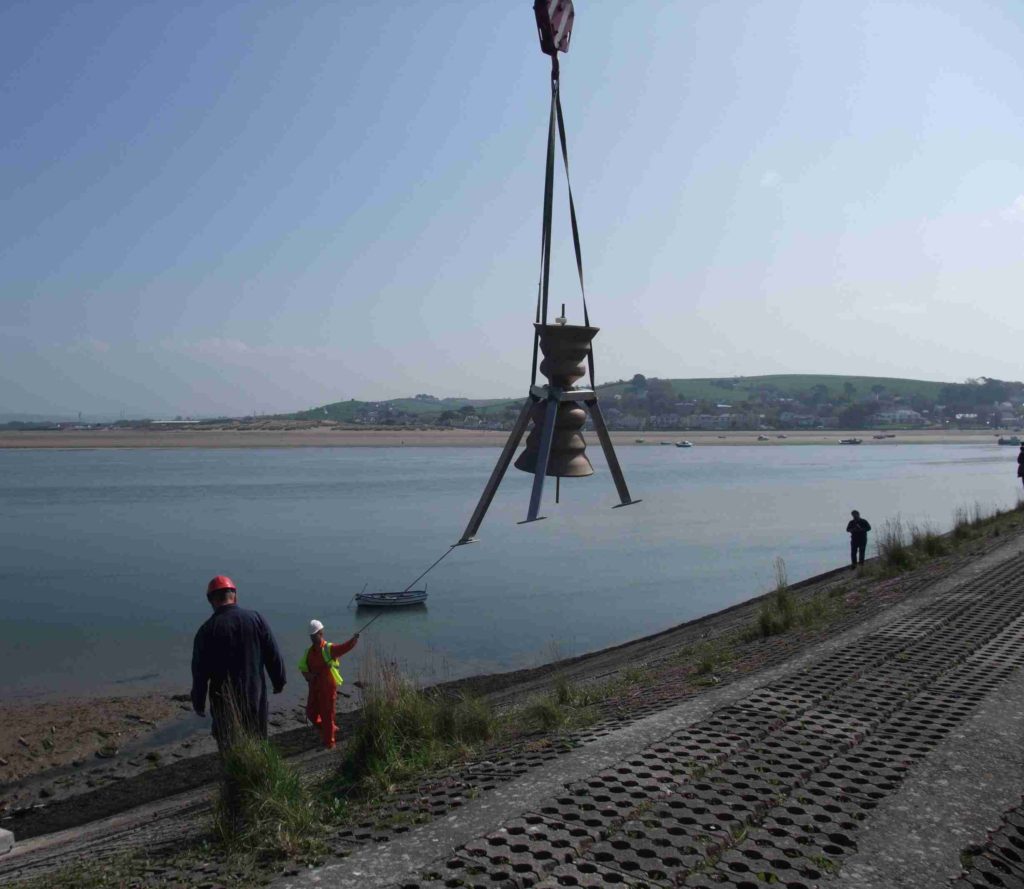 We are continuing to develop our Citizen Science programme, after the long break enforced by the lockdown, furloughs, etc etc.
At the heart of this project is the enormously powerful tool iNaturalist. We have created what the platform calls a 'place' - see below. It is deliberately somewhat larger than the immediate environs of the bell.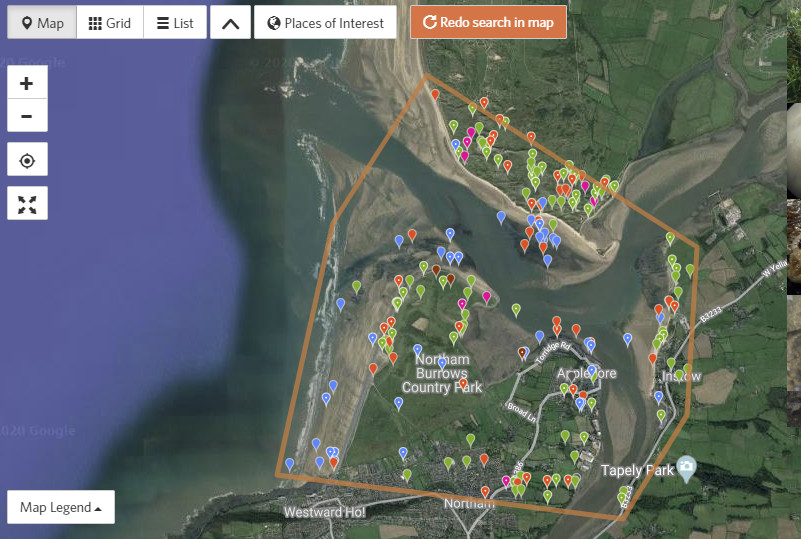 Within that place we have created a 'project', which will be central to data collection in the area. Much the best way to explore that is to use iNaturalist itself - see the link to the project here.
Having said that, examples of the observations are presented below. Click on any of the observations for more details.
Here is a group at a kick-off meeting on the foreshore on February 26 2020.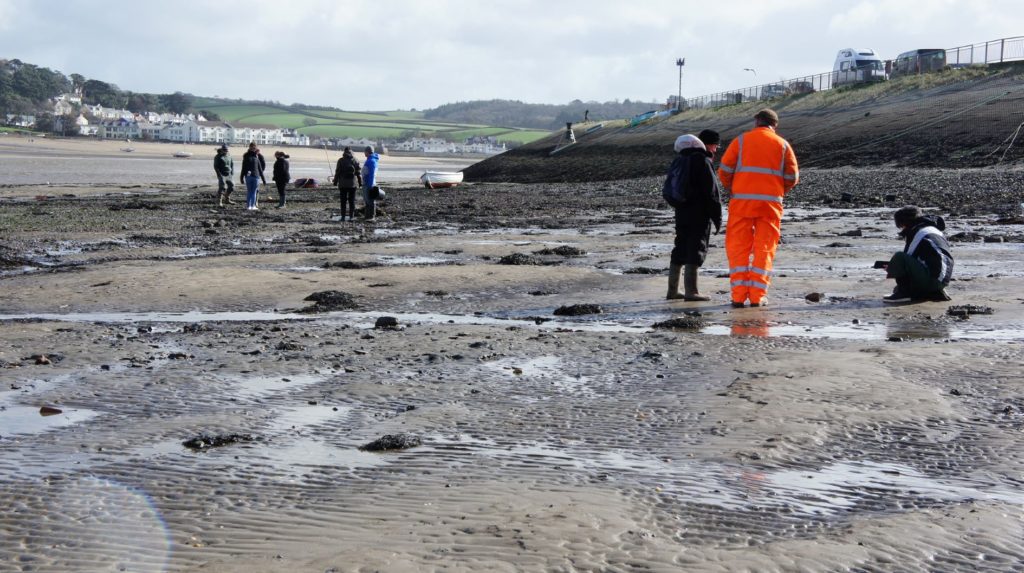 Our first Citizen Science day was on February 26, and well attended by about 15 people, all of whom had an excellent briefing on the subject by Jack Sewell from the Marine Biological Association. After a session exploring the foreshore near the bell the afternoon was spent developing ideas for a citizen science project linked to the bell.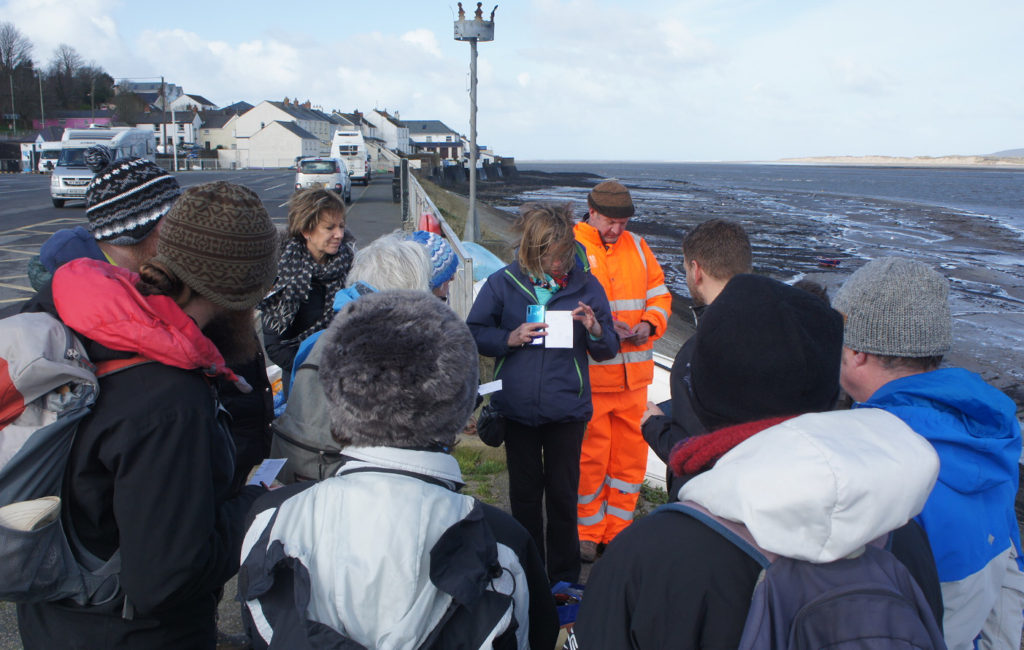 Here the group is assembling near the bell, prior to time spent on the foreshore, as seen below - the river Torridge was at low tide.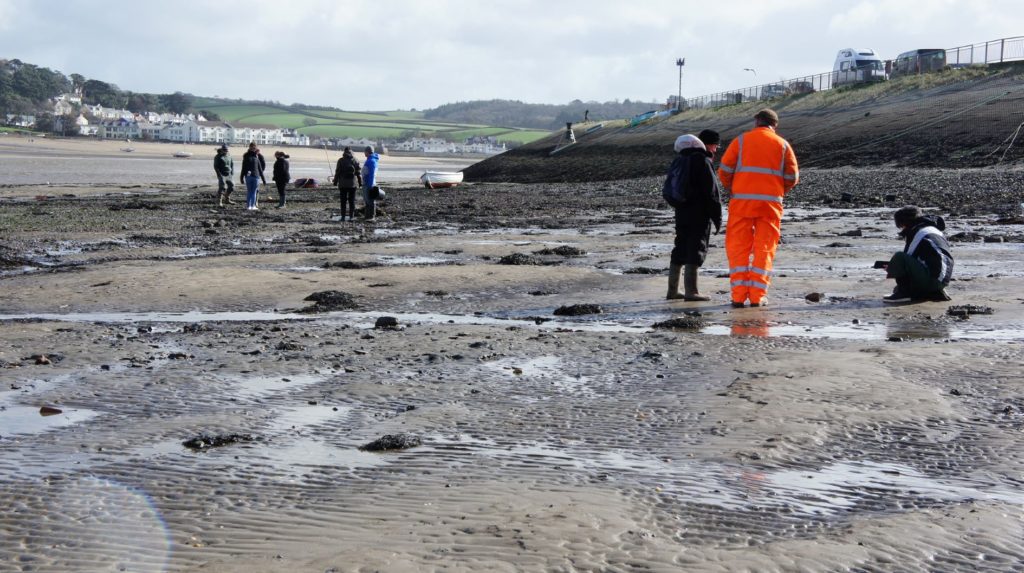 As with our other recent Citizen Science meetings, this was a pilot, exploratory session, to explore ideas. A number were proposed by the community for activity linked to the bell; they will be digested, with an eye on the proposals from other sites, and as soon as is humanly possible they will be discussed with anyone who joined in to the session.
For some time the Appledore bell has been very much present near the heart of the town, but perhaps a little hard to understand if you are a casual passer-by - and if it is low tide. It now has a beautiful sign, made by ceramicist and long-time supporter of the bell Sandy Brown; it was installed on February 26 2020.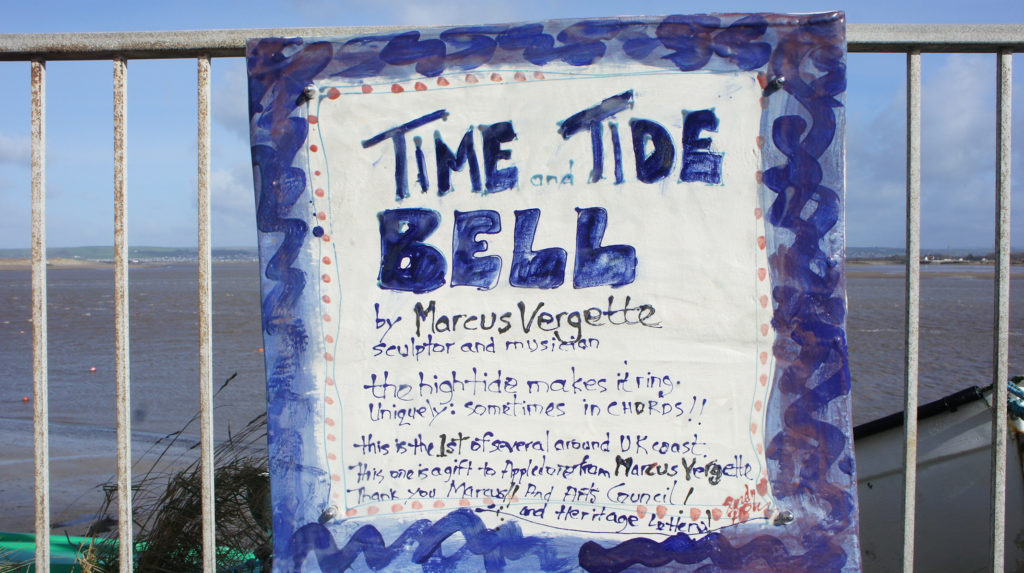 The bell is very accessible - as long as it isn't high tide. It's immediately adjacent to Churchfields car park.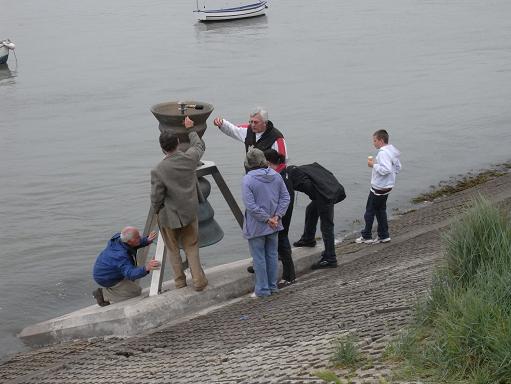 Watch a short film of the installation of the first bell