On a day of glorious weather, May 27 2023, the bell was finally inaugurated - a triumph for Richard Parks and his colleagues at the Friends of Par Beach.  It was a double festivity, because it very deliberately coincided with Par-teee, organised by our dear friends of Prodigal UPG, who created a rich day of "PAR-formance and PAR-ticipation", including a wonderful performance of our commission On the Strandline.
Another glorious moment was a procession along the beach of about 300 people, led by a band and above all the Green Team, from year 5 of Tywardreath School, to hear the sound of the bell, followed by the answering ringing of the school bell, originally used by ARP (Air Raid Protection) Wardens in the second world war; two forms of warning.
The video below captures a tiny flavour of the day.
April 20, 2023, was a big day on Par Beach! It was the culmination of years of hard work by Richard Parks and his team at the Friends of Par Beach.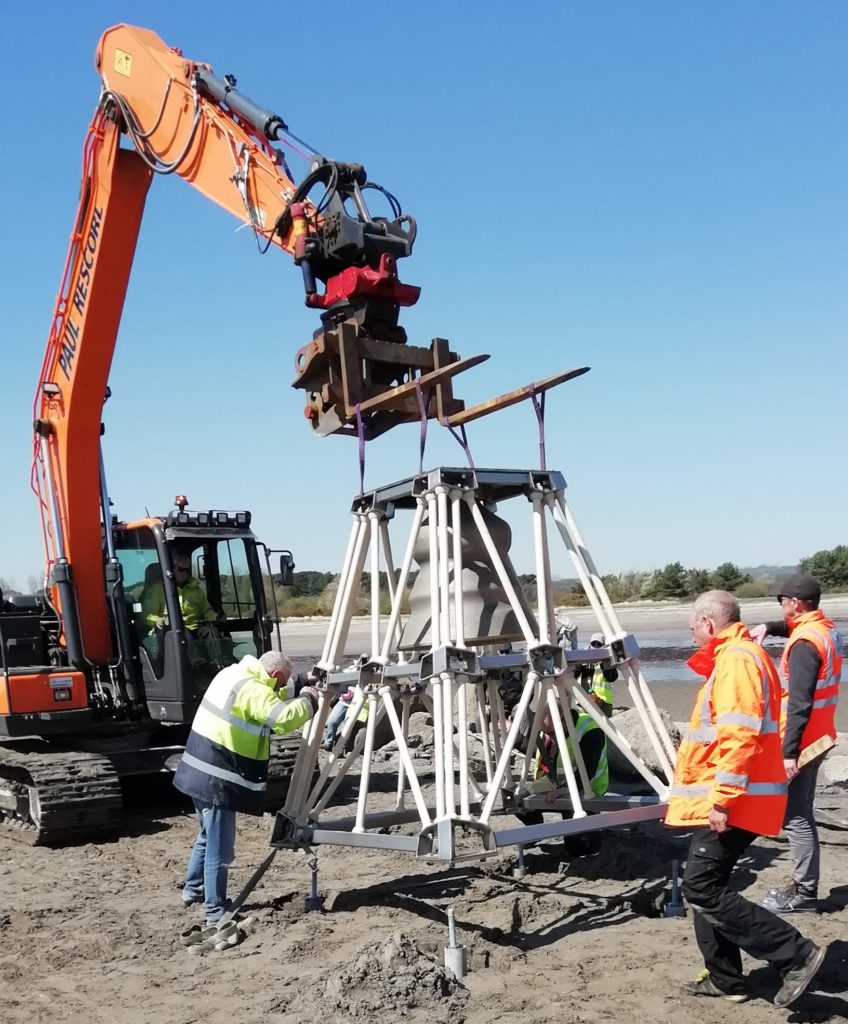 The complex new structure was carefully placed onto the helical piles that had been bored into the sand. All was done in time for the incoming tide.The striking white struts are in fact stainless steel covered with clay cylinders - homage to the local China Clay industry.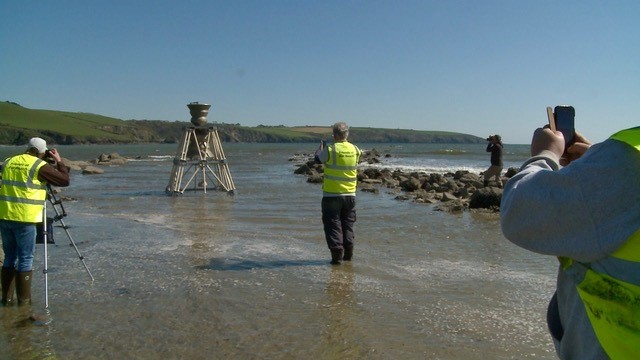 This stunning design is a wonderful addition - the ninth - to the family steadily growing round the coast. The photos below illustrate it from various perspectives, and at different times of the day. The bell is fully submerged at high water springs, hence the need for the (temporary) buoy above it - it would otherwise be a hazard to navigation..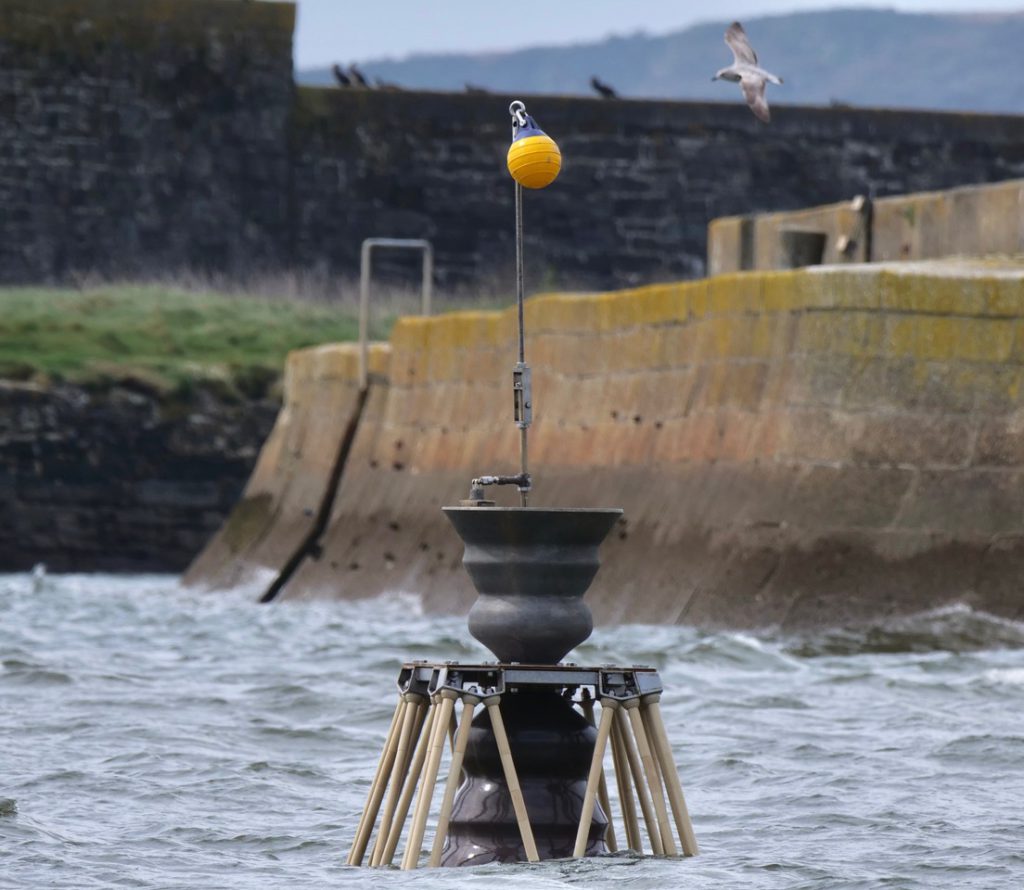 A beautiful sunny, and windy, day. As ever, the highest tide of the month, played this and last month by Beth de Lange.
Thinking about the Facing the Past project in Lancaster that is focused on the slave trade. Beth singing a sing by Angeline Morrison called 'Unknown African Child' while playing the bell.
This is a charming and insightful interview with Libby Scarfe about her work with children at her beach school.
It comes from the podcast series Turning Little Stones, by Caroline Allen. Much more here.
Dummy text