A virtual meeting was held on march 23, between the MBA team, Time and Tide Bell team, and some of those who had attended the workshops.
The first point was obvious - the radical changes to life in the UK due to the coronavirus epidemic have had a big impact on the project, taking place as they have at its most critical phase: trying to define its shape. There is a chance of extending funding until November.
Jack Sewell ran through his draft report - which revealed much commonality between the different locations. This is well illustrated by a word cloud of the proposals put forward: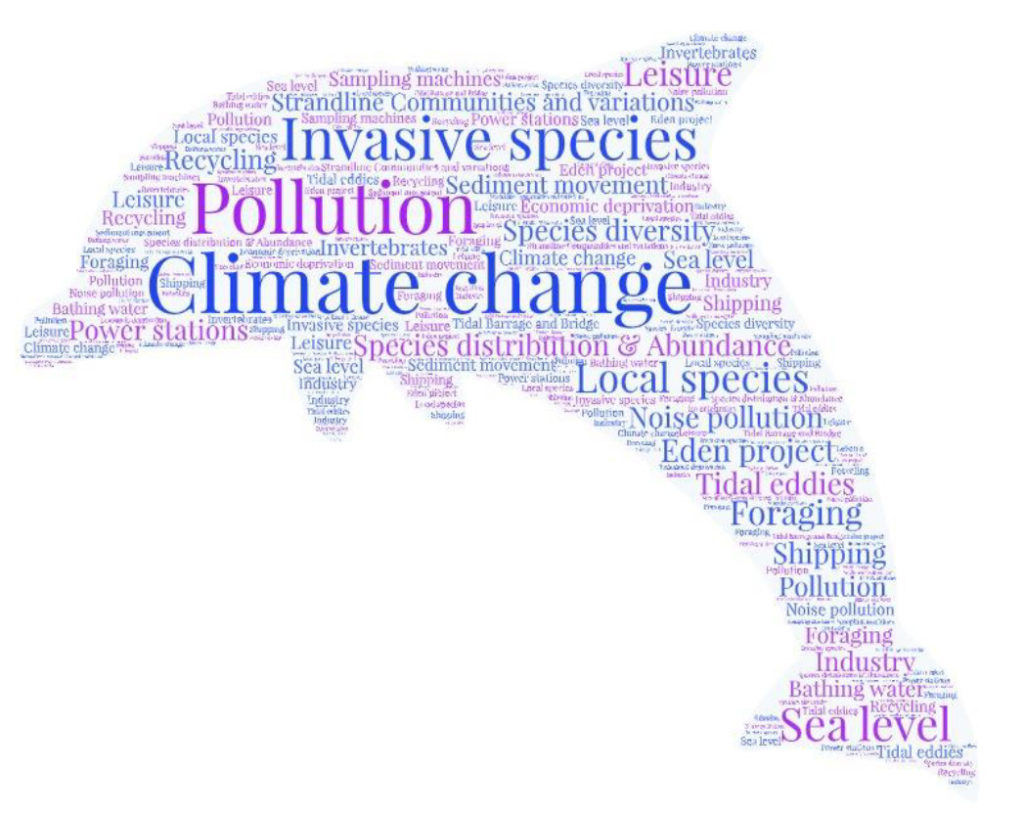 Similar work had been done on the must-haves for such a project: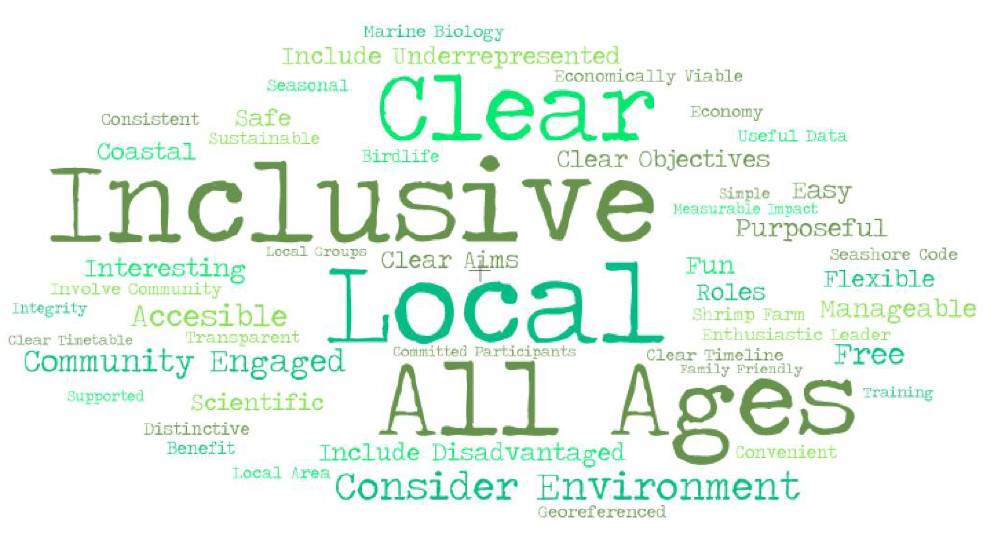 And the must-not-haves: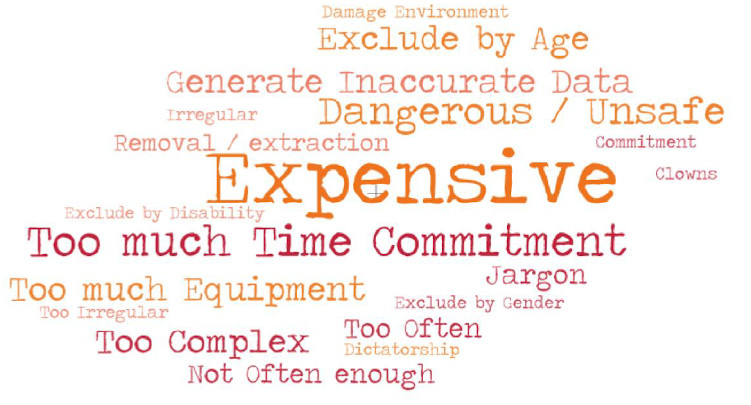 The project remains work in progress. Watch this space; all those who attended will be kept fully in touch with developments.