Nothing like a bit of fun maths to get us all being creative! This is very simple, but effective.

You will need: a piece of paper, a pen, glue or a camera (if you want to keep your picture) and lots of interesting finds collected from your garden or during your daily walk. When you are collecting the finds, make sure you try and collect them in even numbers (2, 4 etc).

Once you have your finds, take your piece of paper. Draw a line down the middle of the paper (or fold it in half). Now work with your child to create a symmetrical pattern. You can do this as many times as you'd like.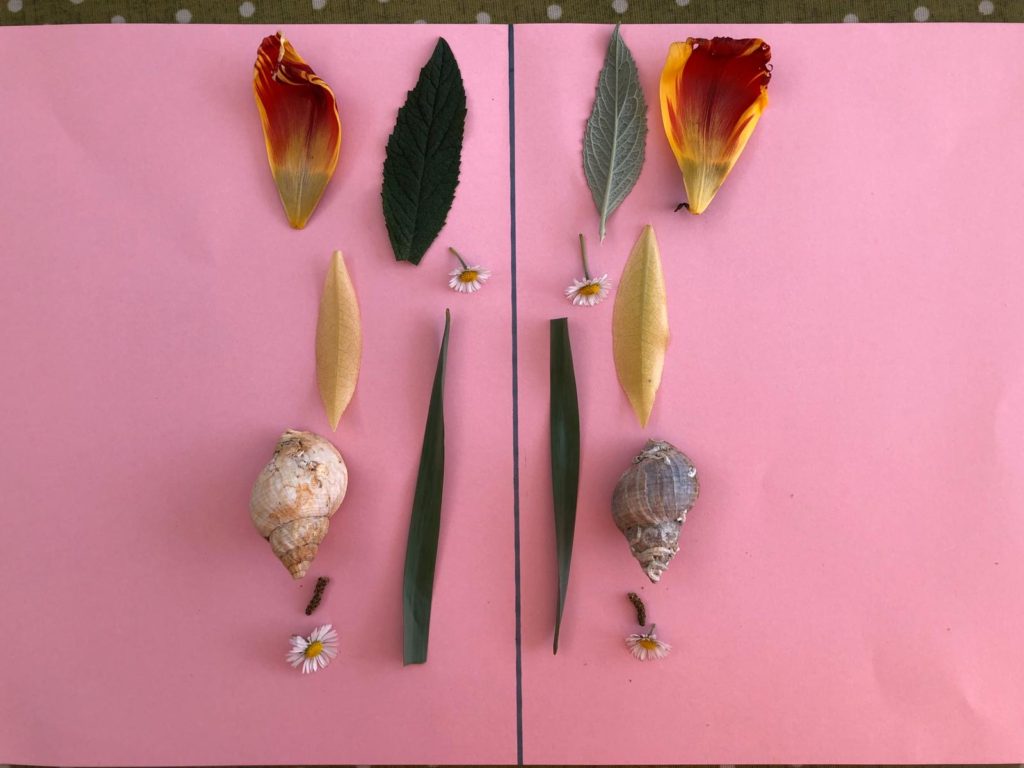 You may want to discuss other places you can find symmetrical patterns and go on a hunt round the garden for them. Many leaves, ants, woodlice, ladybirds, butterflies have symmetrical patterns on them.