Hello! We hope you had a lovely Easter weekend! Now the 'holiday' is over we are back to the regular lockdown routine. So back to our daily posts! We are receiving some lovely photographs of everyone taking part in our activities, thank you! We have posted some here. Please do continue to send them in!
Now to todays activity: A sound map!
You will need: a pencil, a piece of paper, something to lean on. If you want to colour it in, you might want some colouring pencils.

Draw a sound map in an outdoor space. Sounds simple, doesn't it. You pick the best time of day for things to be relatively quiet, set a timer for 5 or 10 minutes and sit in your outside space (or inside with the windows open) with your listening ears on. Then simply draw a picture of any of the sounds you hear. You can do this however you would like. In a map, as a collection of images etc.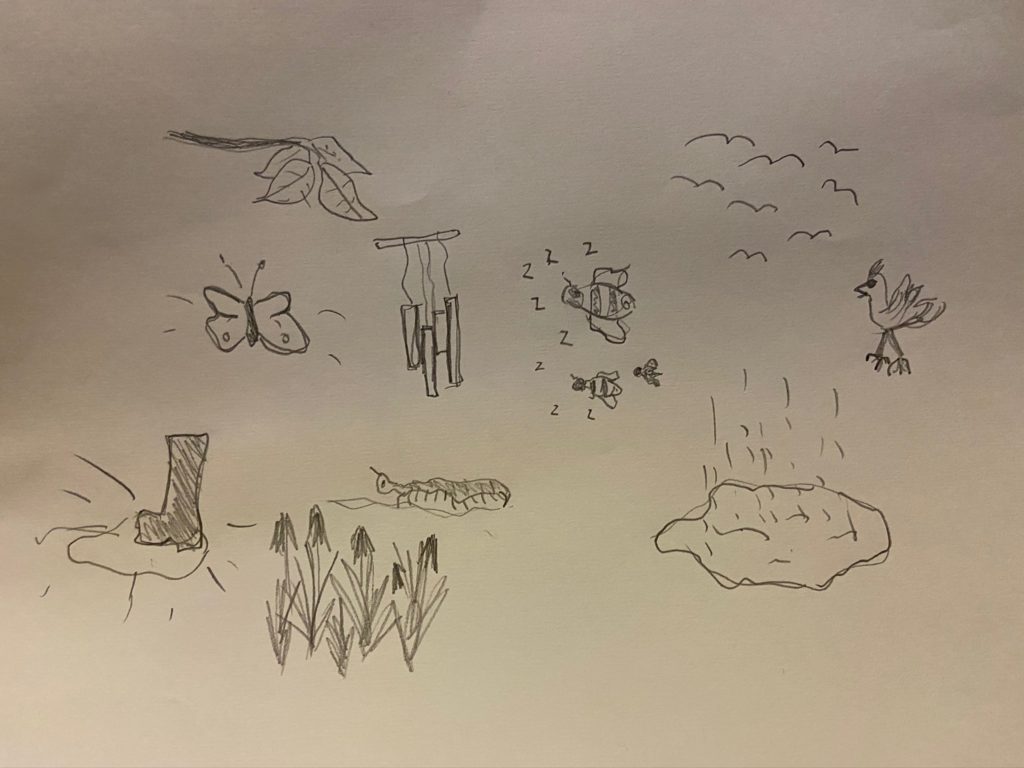 Listen carefully, what do you hear. We heard different types of birds (Blackbirds, crows, seagulls, blue tits), children playing, the wind rustling leaves, a water fountain, something running through the grass (we imagined a tiger but it may have been a cat)...

If you visit somewhere else, during your daily walk, you might wish to complete a sound map there too and then compare the pictures once you are home. We sat by the beach for 5 minutes and dre sounds from there (seagulls, oyster catchers, curlews, crabs walking over the stones, waves on the shore, ropes clinking against boat masts, dog barking) another day/in the afternoon and see if the sounds are different.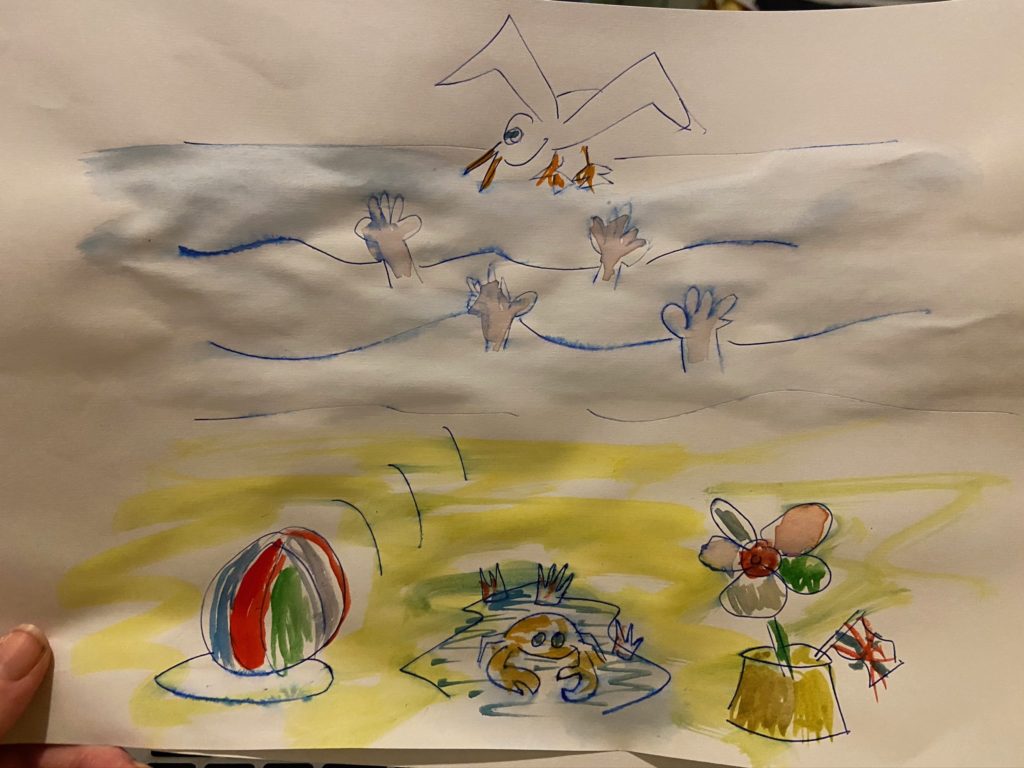 My children really enjoyed listening for the sounds and drawing them, the 4 year old just as much as our 10 and 11 year old friends when they trailed it (and the grandparents!). And they were so proud of their work, they took great care colouring them in later too. Let us know what you hear!