Thursday's activity is always one that can be done at home, simply. For today, you will need:
A few colours of felt tip pens (we suggest red and blue for minimal change and black, orange, purple and green for great colour splitting. But you can use any colours you'd like!).
Kitchen towel or coffee filter paper cut into strips or semi circles
A small tray or bowl filled with water
Something to leave wet paper to dry on
Draw a line roughly 2 cm from the edge of the paper. With the strips it doesn't matter which end you use, but with the semi circles, if you want to make butterflies you will need to draw the line 2cm from the curved edge. Make sure the line is relatively thick.

Now hold the kitchen towel/filter paper in the water, keeping your drawn line above the water, for 60 seconds. It's a great way to practise counting and to help with motor skills. Once the 60 seconds is over, place on a tray to dry. My children really enjoy watching the papers slowly change - so start to see some changes immediately and then as the colours change you see new lines form. Our favourite was black!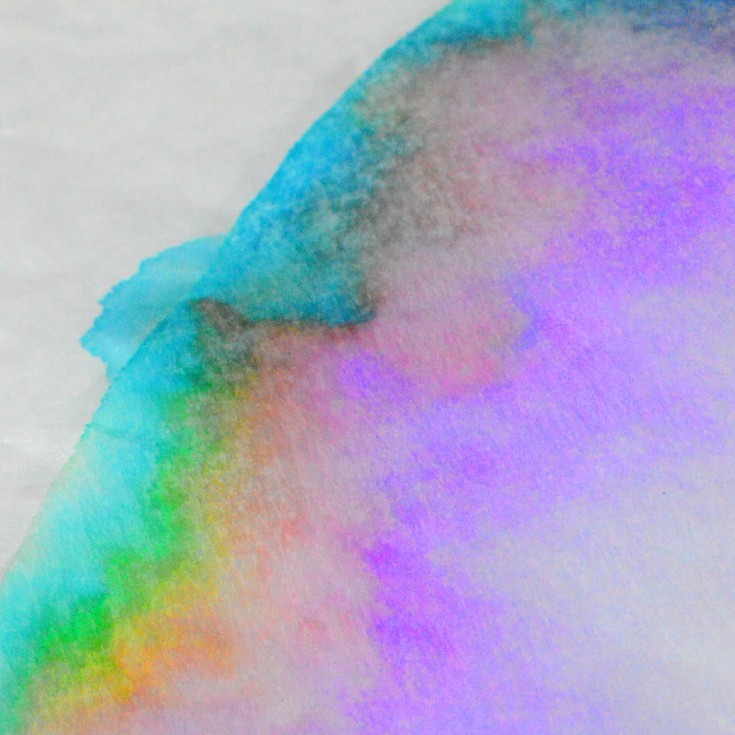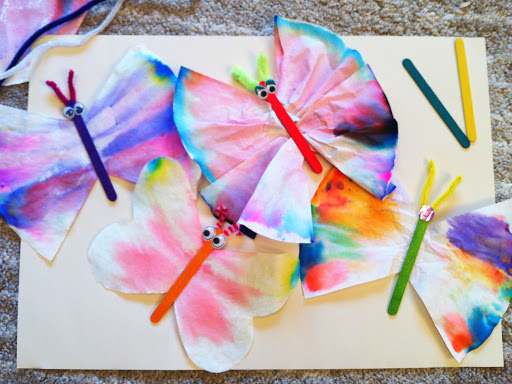 If you want to develop this activity, you can then use the dried semi circles to make butterflies. Carefully fold the semi circle to create a fan , then using a stick from the garden, or an old lolly pop stick stick it along the middle.
They look great hanging up.
If you enjoyed this, you might also enjoy some of our other activities. Splitting food colouring (very different results with some colours), colour mixing volcanos and colour mixing and pouring water.