Phew! What a wet day it is here. It's extremely rainy. Hopefully this activity works inside or out (although my children would say not much beats dressing in waterproofs and wellies and jumping in muddy puddles).

A few more resources today, but it is absolutely worth it! Air drying clay (or salt dough - recipe at the bottom of the page), pressed flowers (click here if you need to know how to press flowers), a small heat proof bowl, a rolling pin, a space to roll.

Roll out your clay/dough until it is roughly 1.5 inch thick. Now take 1 or 2 of your pressed flowers. Place them carefully on top of the dough, then roll the dough so the flowers/leaves are pressed in.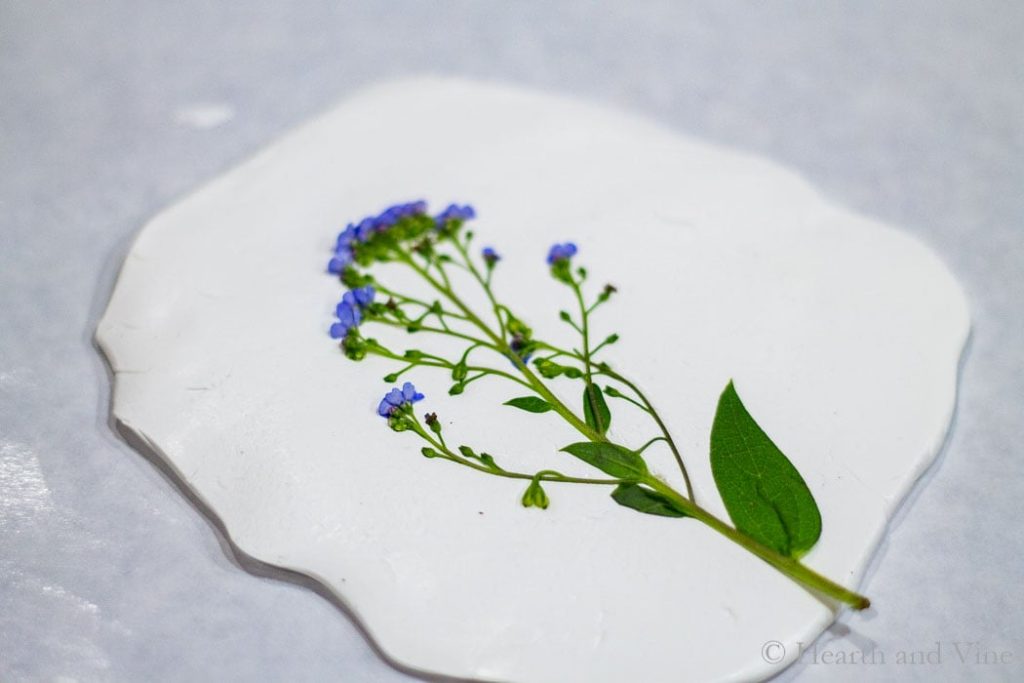 Now prepare your bowl. Use the top of the bowl to cut a circle shape with the flower in the middle, and press the dough into it, so it forms a shallow bowl shape.

You can make any shape you want really, we also made some pendants using the same method, but cutting out with play dough cutters and popping a hole in the top.

Now, if you have air drying clay, you can leave it to dry like this. If you have salt dough, you need to pop it into the microwave for 30 seconds, leave to dry for an hour, then another minute in the microwave..and repeat this process until it is dry.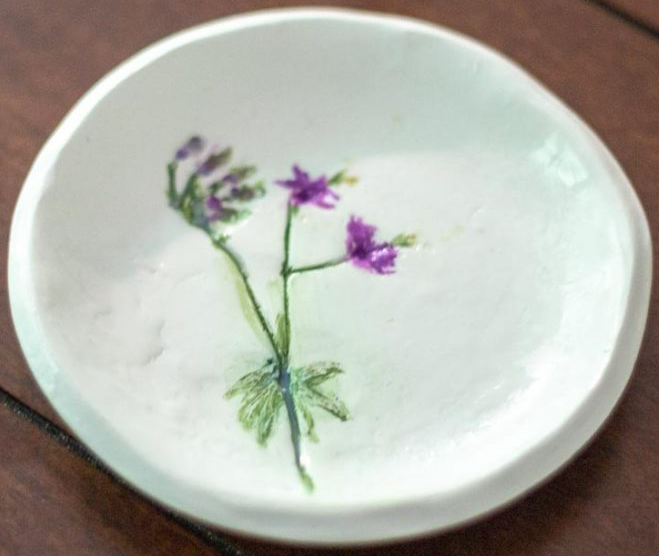 How to make salt dough
You will need: 1 cupful of plain flour (about 250g), half a cupful of table salt (about 125g), half a cupful of water (about 125ml).

Mix the flour and salt in a large bowl. Add the water and stir until it comes together into a ball. Transfer the dough to a floured work surface and shape into your chosen model.
If you enjoyed this, you might also enjoy our flower tea lights, hapa zone bunting, flower bookmarks, flower sun catchers or leaf maths.