Making a Jellyfish Pompom. You will need: Scrap cardboard (quite strong), wool, scissors that will cut through thick wool, pom pom maker template (below), google eyes, a few pieces of extra wool.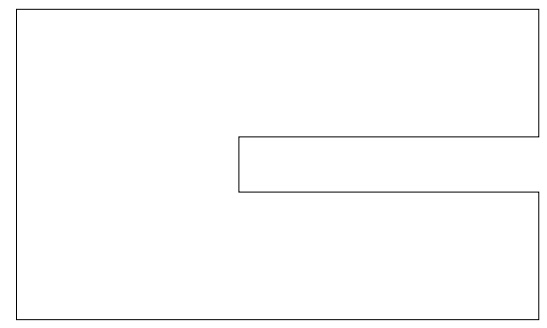 Cut out a shape that resembles a rectangle with a slit running down the middle but not all the way, like in the image above. Wrap these in wool - you will need a lot of layers! While the wool is wrapped around your cardboard pom pom maker tie it tightly in the middle. Now tie the smaller bits of cut off wool around and let them dangle down (they will be the tentacles).

Slide it off the end, turn it over and tie even tighter on the opposite side. Use your sharp scissors to cut the looped ends. It will come out looking very shaggy and a bit uneven. Now it just needs a good trim which is the big secret of making a fluffy, round pom pom.