Its very very cold and very very snowy here in lockdown 3, Essex! So we thought we might set a new activity up, given that the weather forecast says its cold everywhere else too! Ice sun catchers!
You will need: a container or plate, a jug to pour water, some leaves/berries/twigs/winter flowers from the garden or your walks. A piece of string, about 10cm long.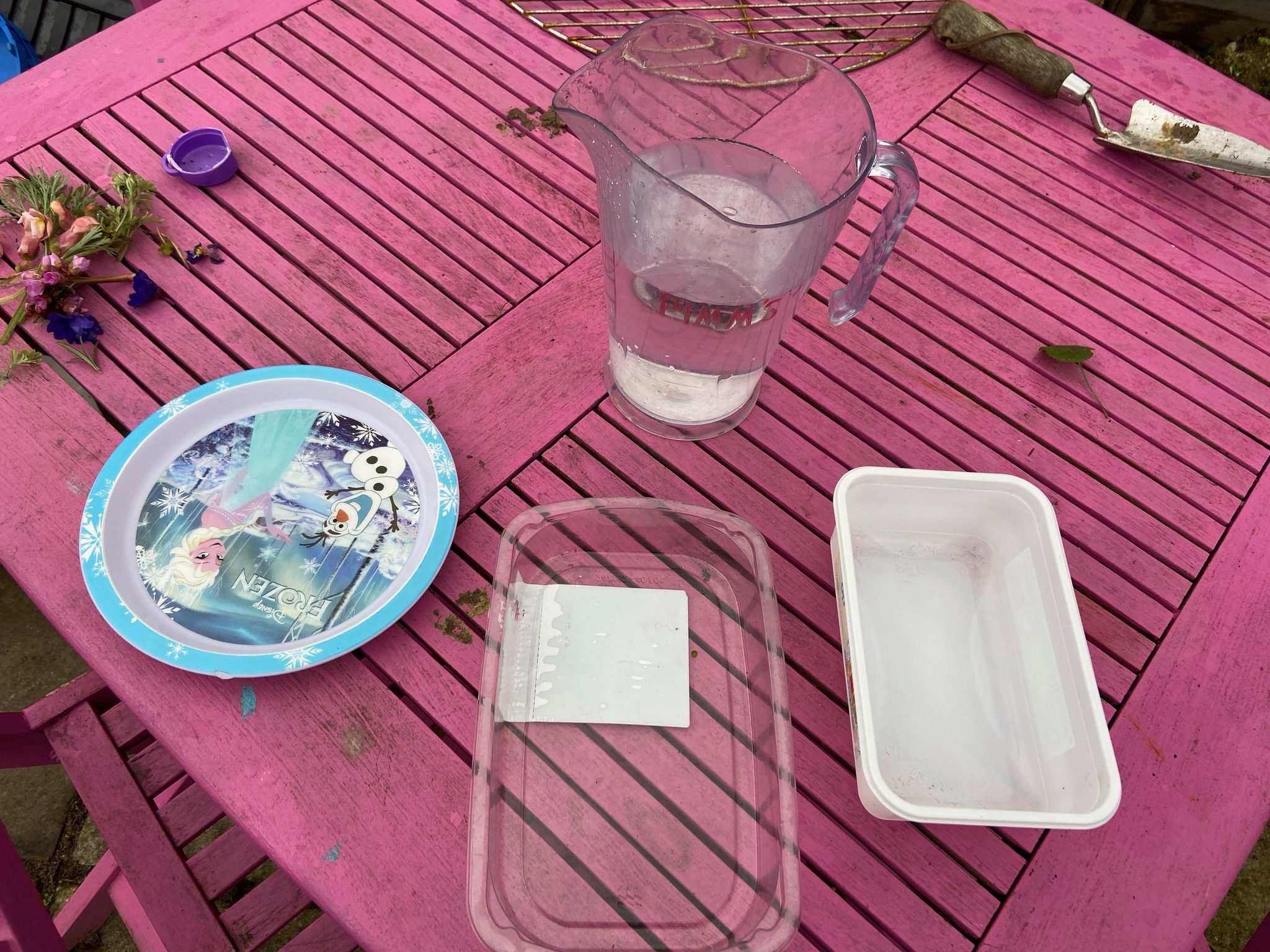 Pour a thin layer of water (no deeper than 2 cm) into the container. Place the berries/twigs/leaves in the water in any pattern you want. Pop the string into a hoop and place either end into the water (at least 2cm in the water for each end). Now, just leave the container outside (if its cold enough! If not, pop it into the freezer!)
Over night it should freeze. In the morning, take it out and you have a beautiful ice sun catcher you can hang in your tree!