After a huge amount of preparatory work, the Harwich bell will be formally revealed at 11.30 on Saturday October 8th. This event will form part of the Harwich International Shanty Festival, a huge gathering of Shanty-lovers. They have written a special Shanty for the installation.
Marcus Vergette has chosen a novel structure for the mounting of the bell. Made of oak, it will greatly reduce carbon emissions compared with a metal structure. The photos below show the structure under development at Marcus' studio, together with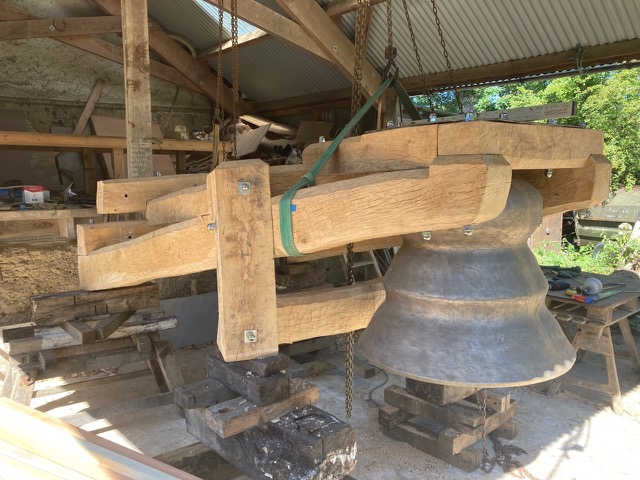 The photo below shows it being unloaded at our partner for the physical installation, Trinity House (responsible, among other things, for the management of lighthouses around the coast, and based in Harwich).