You will need: Pressed flowers (click here to show how to press flowers), 2 A3 laminator pouches, an iron or laminator, some string, a hole punch.

On the laminator pouch draw the shape of a fairy wing - however your child thinks it should look. Now open the pouch. Place the pressed flowers in the places you want them and close the pouch. You can also add tissue paper shapes if you don't have enough flowers or you want other patterns.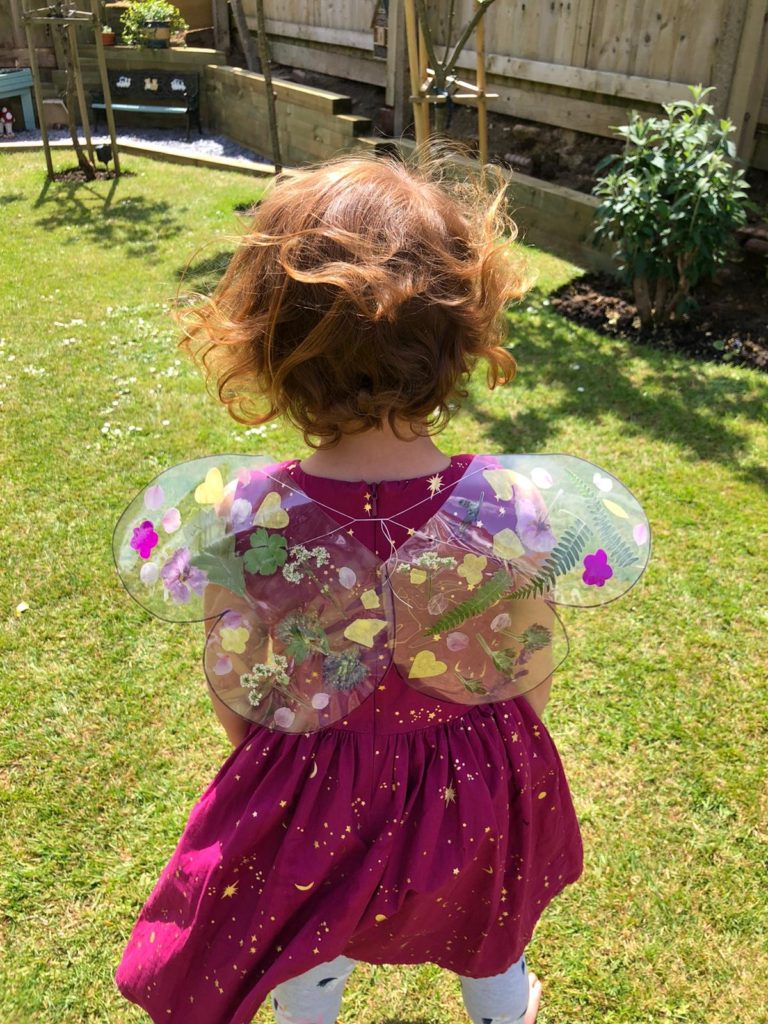 Repeat the process with the other pouch. Either laminate or place on a ironing board with a tea towel over the top and iron until sealed.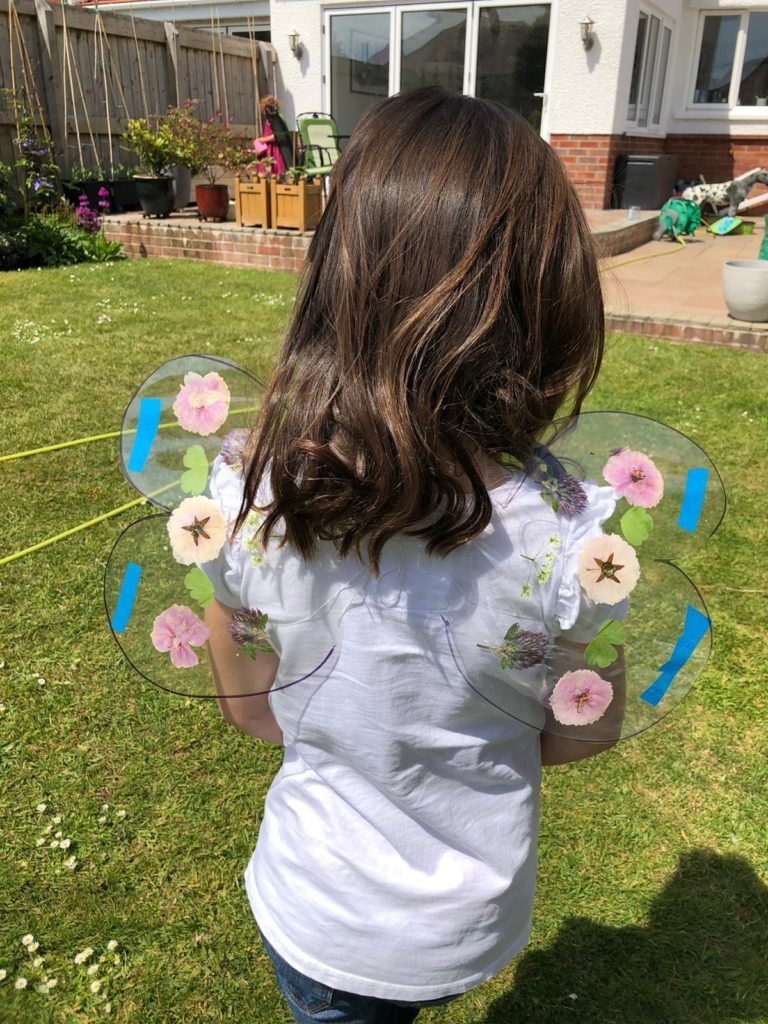 Cut out the shape of the fairy wing, and using a hole punch make two holes on the inside of the wings. Make a loop with the the string, tie them together and making a hoop so that they can by hung over a childs arms. Enjoy being a fairy.