This activity has plenty of messy potential, so you might want to do it in the garden...! So much excitement in our house doing this again today!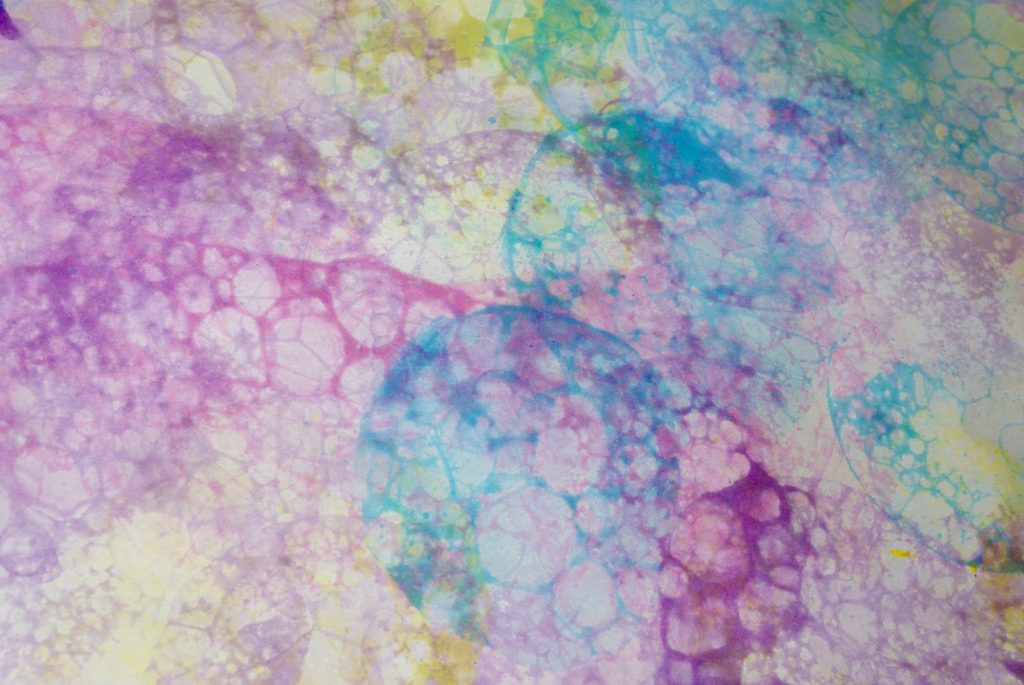 You will need: Washing up liquid, paint (we used washable paint) or food colouring, cups, straws (or an old plastic bottle, an elastic band or some selotape and mesh net - like one fruit comes in from the supermarket) and paper. We used white plain paper, but watercolor paper would be especially good if you have some handy.

Mix half a cup of water with a generous squirt of both washing up liquid and paint. If you have small people who might drink through the straws, I suggest you make the bubble bottle, below. All of the ingredients we used were non-toxic, but I'm sure that a mouthful of paint-and-soap-water wouldn't be too much fun!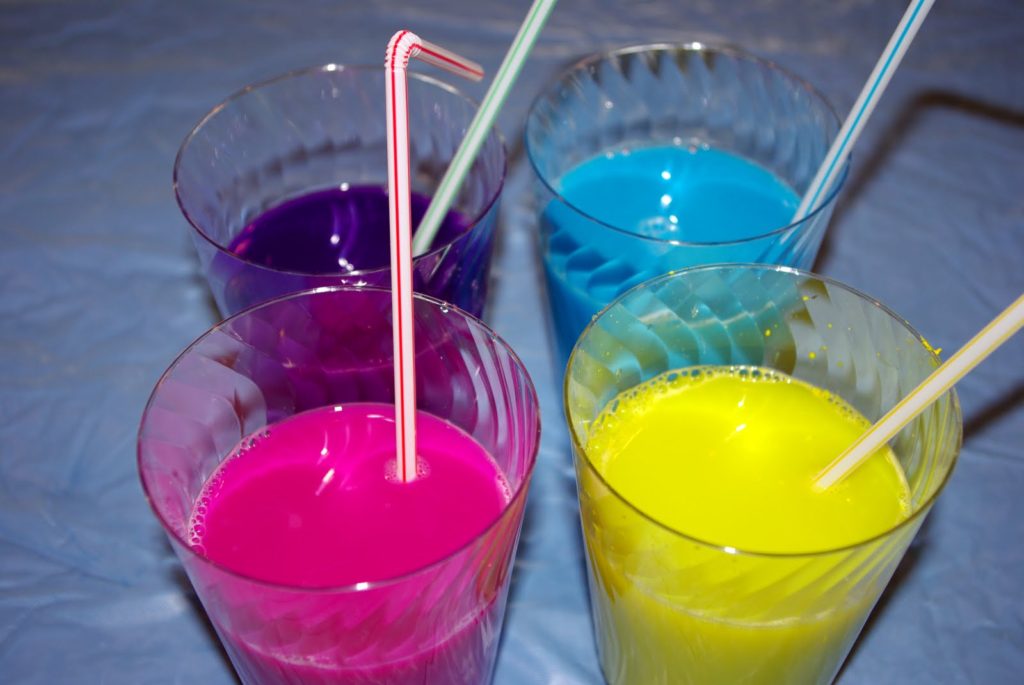 Make a bubble bottle. Cut the bottom off the bottle. Cut a square of the mesh net. Fix the mesh net onto the end of the bottle using an elastic band or some tape. Now you are ready to blow bubbles!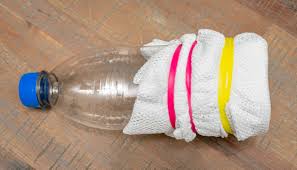 Let your children go crazy blowing mountains of coloured bubbles! If you're using a straw, then you need to blow the bubbles in the cup and place the paper on top. If you're using the bottle blower you can blow the straight onto the paper.

You get some great pictures! Enjoy!