Our first Citizen Science day was on February 26, and well attended by about 15 people, all of whom had an excellent briefing on the subject by Jack Sewell from the Marine Biological Association. After a session exploring the foreshore near the bell the afternoon was spent developing ideas for a citizen science project linked to the bell.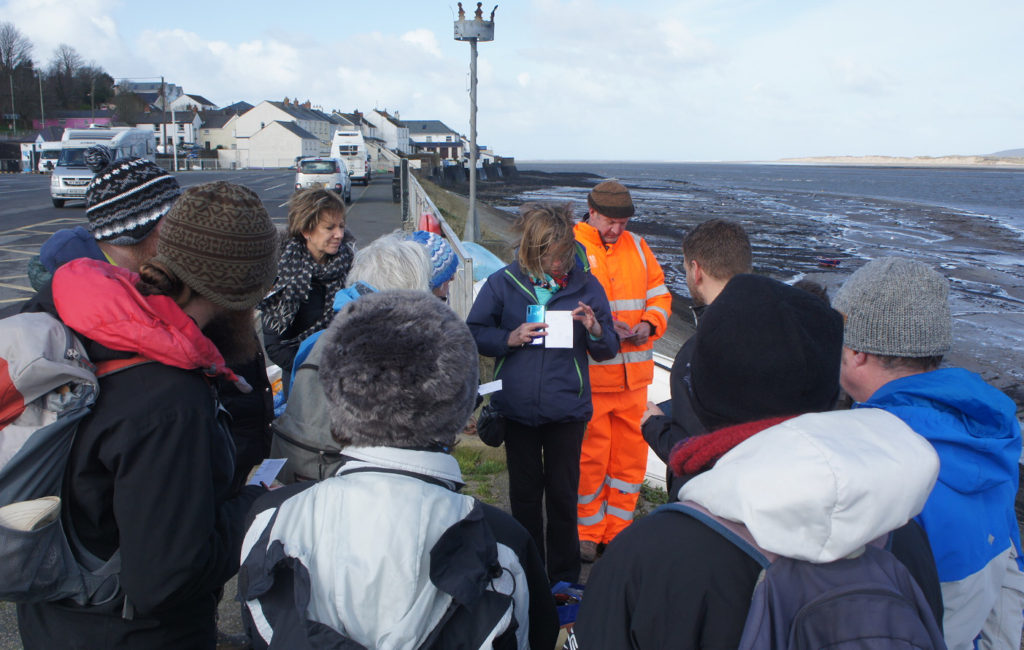 Here the group is assembling near the bell, prior to time spent on the foreshore, as seen below - the river Torridge was at low tide.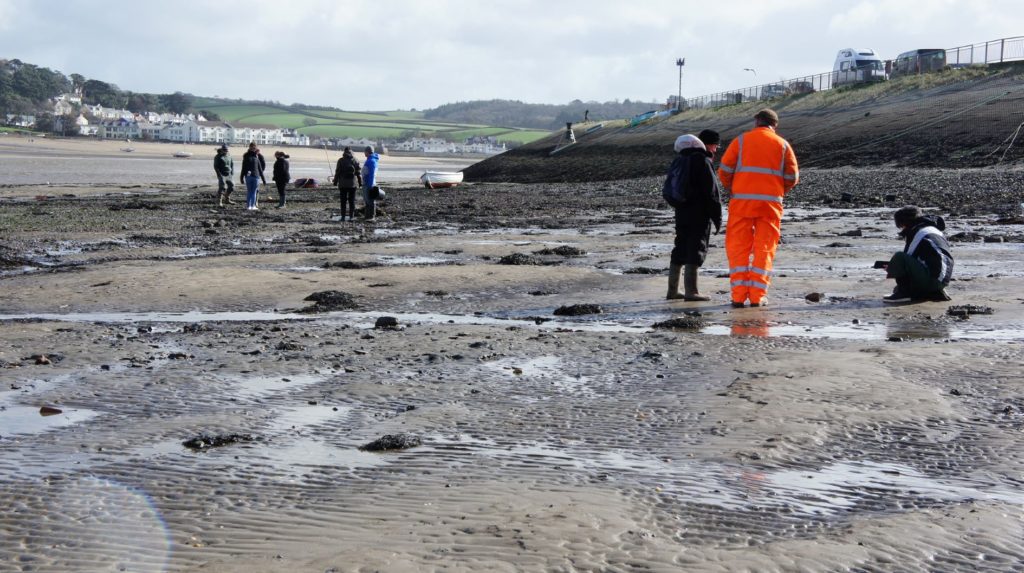 As with our other recent Citizen Science meetings, this was a pilot, exploratory session, to explore ideas. A number were proposed by the community for activity linked to the bell; they will be digested, with an eye on the proposals from other sites, and as soon as is humanly possible they will be discussed with anyone who joined in to the session.